www.fdi.eu.com

FDI Online
This is an example of a website created to advertise and display an on-line version of an existing manual, which contained a vast amount of information relating to investment within Europe. The remit was to create the initial designs and to ensure navigation was quick and easy to use.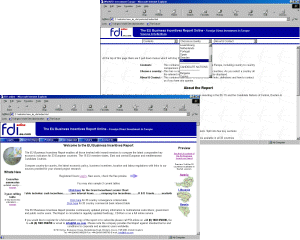 www.mindbodyandsole.com

Mindbodyandsole is an alternative therapy website. This was created to promote the various therapies on offer, specifically reflexology, aromatherapy massage etc..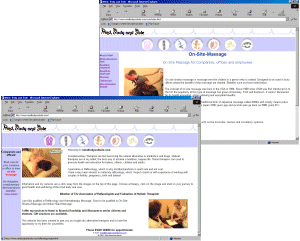 Ratsauce was created to provide information to the public about keeping pet rats. This is a surprisingly popular pet - as evidenced by the very high hit count on the page. By targeting the correct market this site consistently appears at the top of the search engines.
www.naughtystore.co.uk